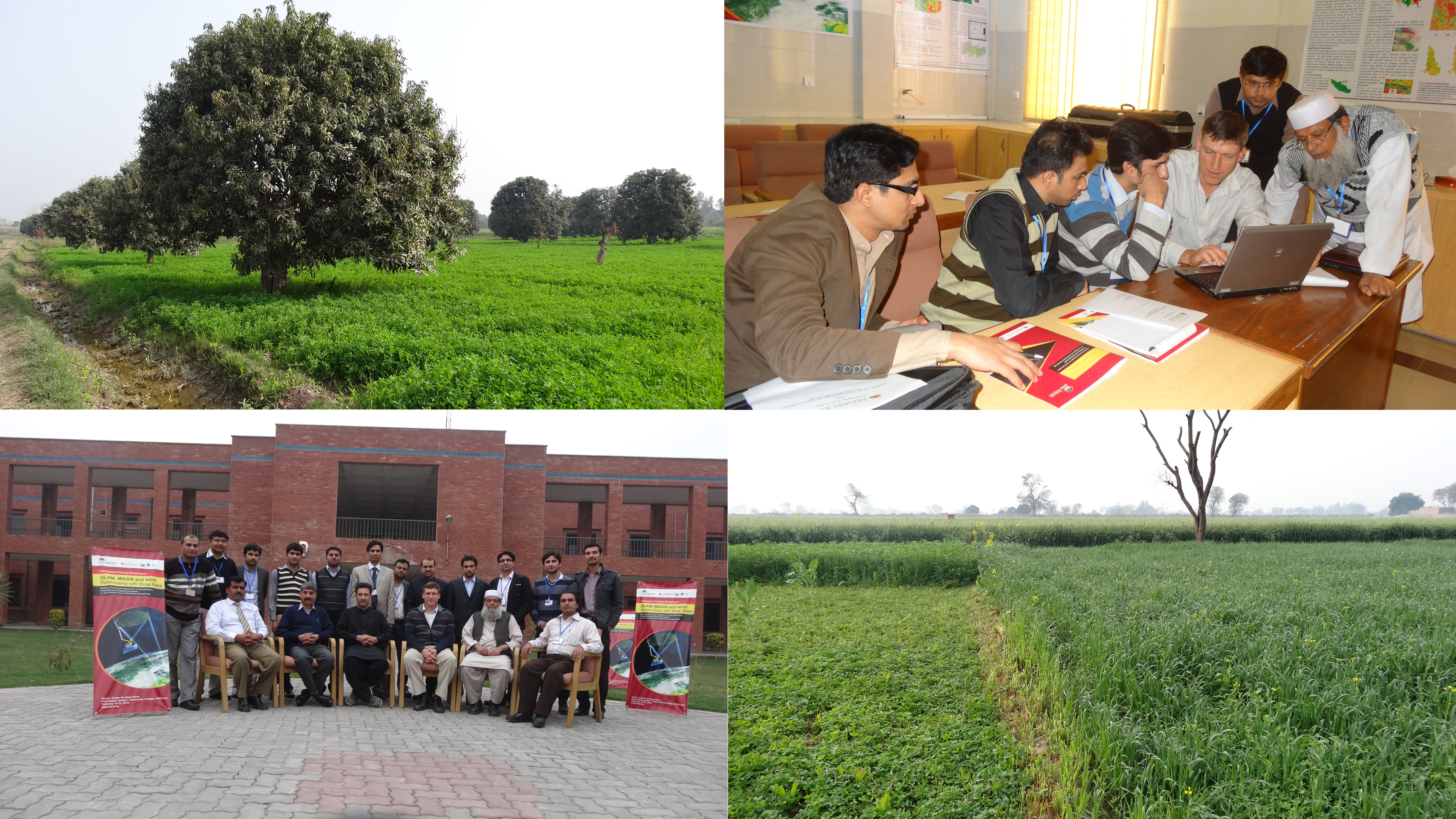 Principal Investigator:
CO Investigators:
Sponsor:
USDA - Foreign Agriculture Services
Time period:
to
Researchers:
Project Description:
This project builds capacity and promotes agricultural research in satellite-based agricultural monitoring, crop land data layer production and mobile collection of geotagged agricultural field data. UMD will a) build capacity for crop monitoring and forecasting at two Pakistani universities using the Global Agricultural Monitoring System (GLAM) for Pakistan, b) will develop methodologies for satellite-based crop type classification to produce a cropland data layer (CDL) using SPOT and Landsat satellite time series and transfer these capabilities to the universities and the national space agency SUPARCO, c) improve data collection efficiency and data value of agricultural data collected in the field by the crop reporting services through the design and development of a new data collection and archiving system using Android cell phones/tablets (Mobile Agricultural Geotagging Information System, MAGIS). The MAGIS system will geotag the field data automatically and upload it to a central server at the crop reporting service's head office.