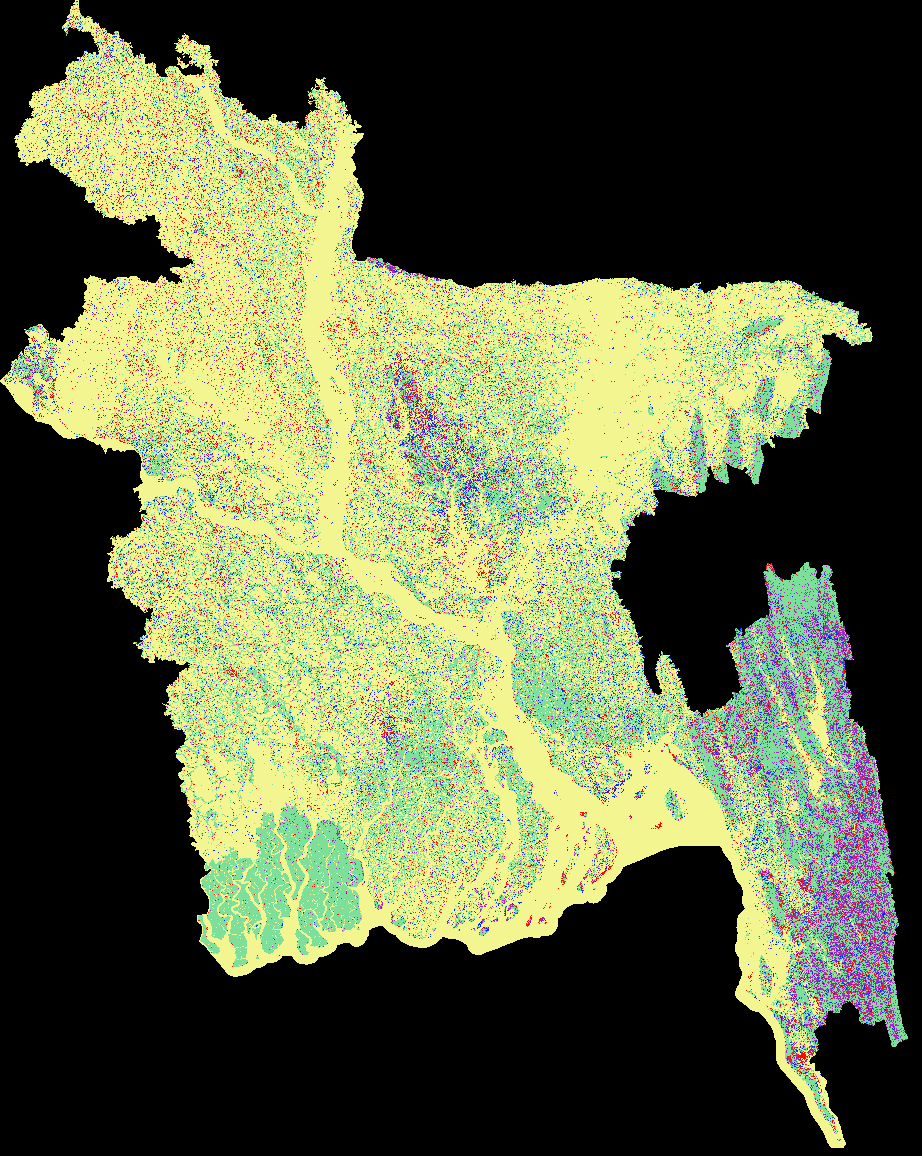 Principal Investigator:
CO Investigators:
Sponsor:
USFS/USAID COMPASS program
Time period:
to
Project Description:
The goals of the proposed work are to improve technical capacity of  the Bangladesh Forest Department (BFD) for forest monitoring using US free-of-charge and commercial satellite data and to support collaboration between UMD GLAD and the BFD. The primary technical objective of the proposed project is to support BFD to estimate the forest and and trees outside forests change for the 2015-2020 (2021) interval and to develop the required activity data for REDD+ and UNFCCC reporting. The project's goals and objectives followed request from the BFD for capacity building support and were discussed between BFD and GLAD.
The project will include two stages: (1) supporting 2015-2020 forest change assessment, and (2) supporting 2020-2021 forest change annual update.
The first stage of the project (supporting 2015-2020 forest change assessment) will include the following objectives:
Supporting national Landsat-scale forest change analysis using NASA SERVIR regional products developed by the GLAD team. Enhancing capacity of the BFD in application of the SERVIR regional data.
Supporting the national sample-based assessment by providing training, support, and high spatial resolution Planet data for the BFD. Enhancing BFD capacity to perform independent sample-based assessment.
Supporting data and methods exchange between the BFD, UMD GLAD, NASA SERVIR, and forest departments of other South/Southeast Asia countries.
The second stage of the project (supporting 2021 annual forest change update) will include provision of the Planet data and supporting national annual sample assessment and activity data reporting.