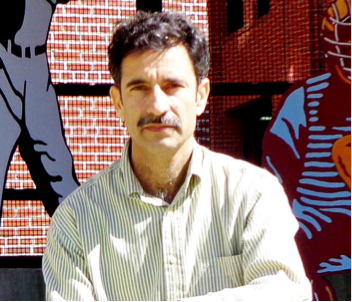 Ahmad Khan
Post Doctoral Associate
Thesis Title:
Landsat-based operational wheat area estimation model for Punjab, Pakistan
With MS in Conservation biology and Sustainable Development, and BSc in Forestry Science Mr. Khan has working experience of more than 25 years as Conservation Biologist, Development practitioner, Wildlife Biologist, and Wetlands Conservationist in Pakistan and Afganistan.
---
Presentations:
A number of presentations delivered at national and international events.
Khan, A., 2007. Mainstreaming wetlands conservation in Pakistan: strategy of Pakistan Wetlands Programme. International Conference on Mainstreaming Conservation: China, June 2007.
Khan, A., 2009. Wetlands Biodiversity of Pakistan: Conservation, Impact and Challenges; SWS Annual Meeting: June 21-26, 2009 at UW Madison, WI.
Khan, A. 2011. Energy and food security with sustainable development in the context of Green Economy. Presentation to LEAD Pakistan's cohort 16. July 22, 2011.
Khan, A. 2009. Techniques applied in Wetlands Biodiversity Assessment. International symposium on Modern Techniques for the analysis of Ecological Data, Sept 2-30, 2009 at PMNH.
Khan, A.. 2011. Environmental Education: needs and definition: presented at Seminar at Khairpur University, Sindh on May 22, 2011.